FROM THE BOOK JACKET:

Amanda Quick, the bestselling author of Til Death Do Us Part, transports readers to 1930s California, where glamour and seduction spawn a multitude of sins&

When Hollywood moguls and stars want privacy, they head to an idyllic small town on the coast, where the exclusive Burning Cove Hotel caters to their every need. Its where reporter Irene Glasson finds herself staring down at a beautiful actress at the bottom of a pool&

The dead woman had a red-hot secret about up-and-coming leading man Nick Tremayne, a scoop that Irene couldnt resist—especially since shes just a rookie at a third-rate gossip rag. But now Irenes investigation into the drowning threatens to tear down the wall of illusion that is so deftly built around the famous actor, and there are powerful men willing to do anything to protect their investment.

Seeking the truth, Irene finds herself drawn to a master of deception. Oliver Ward was once a world-famous magician—until he was mysteriously injured during his last performance. Now the owner of the Burning Cove Hotel, he cant let scandal threaten his livelihood, even if it means trusting Irene, a woman who seems to have appeared in Los Angeles out of nowhere four months ago&

With Olivers help, Irene soon learns that the glamorous paradise of Burning Cove hides dark and dangerous secrets. And that the past—always just out of sight—could drag them both under&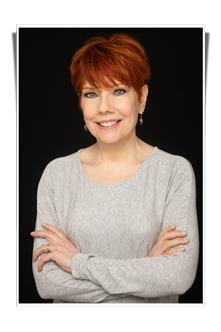 AUTHOR INFO:
The author of a string of New York Times bestsellers, JAYNE ANN KRENTZ uses three different pen names for each of her three worlds. As JAYNE ANN KRENTZ (her married name) she writes contemporary romantic-suspense. She uses AMANDA QUICK for her novels of historical romantic-suspense. JAYNE CASTLE (her birth name) is reserved these days for her stories of futuristic/paranormal romantic-suspense.
She earned a B.A. in History from the University of California at Santa Cruz and went on to obtain a Masters degree in Library Science from San Jose State University in California. Before she began writing full time she worked as a librarian in both academic and corporate libraries.
She is married and lives with her husband, Frank, in Seattle, Washington.

(Photo credit Marc Von Borstel)

Save
"